While everyone's familiar with
Thor, Hulk, Iron Man
, and
Captain America
, most
don't
know...
Hawkeye
and the
Black Widow!
Hawkeye the Marksman
first appeared as a misunderstood hero in
Iron Man's
series in
Tales of Suspense
#57, where he met the already-ongoing villainess (yes, villainess)
Black Widow!
That story and it's follow-ups in Tales of Suspense #60 & 61...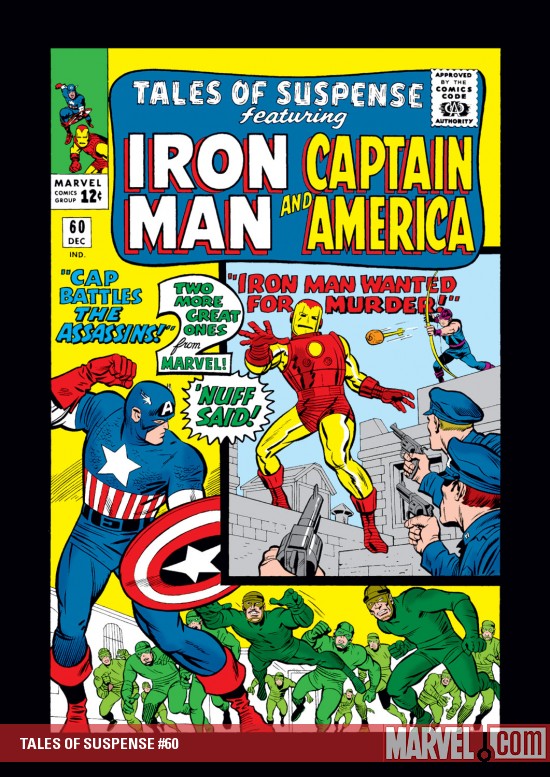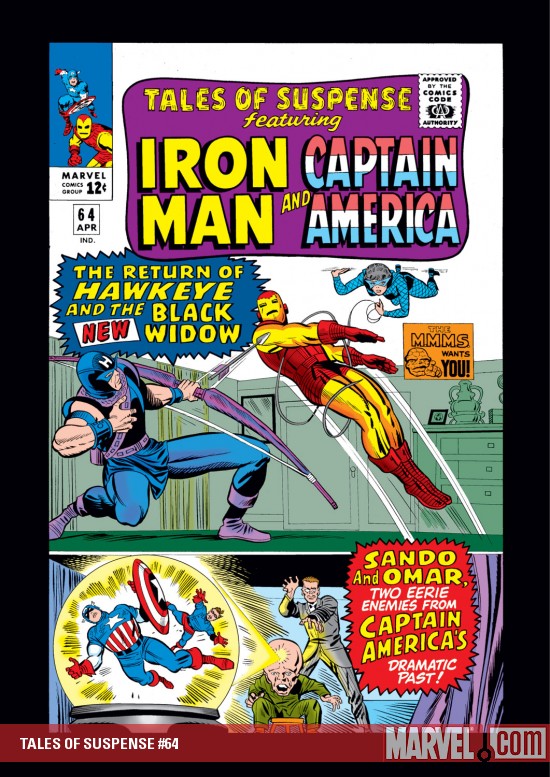 ...were the basis for the cartoon from the
Marvel SuperHeroes Show
(1966) below!
The previous episode in the
Iron Man
series had introduced the
Black Widow
in a tale adapted from
Tales of Suspense
#46 (the first
Crimson Dynamo
story)...
...and
Tales of Suspense
#52 (the sequel which featured the Black Widow's
first
appearance)!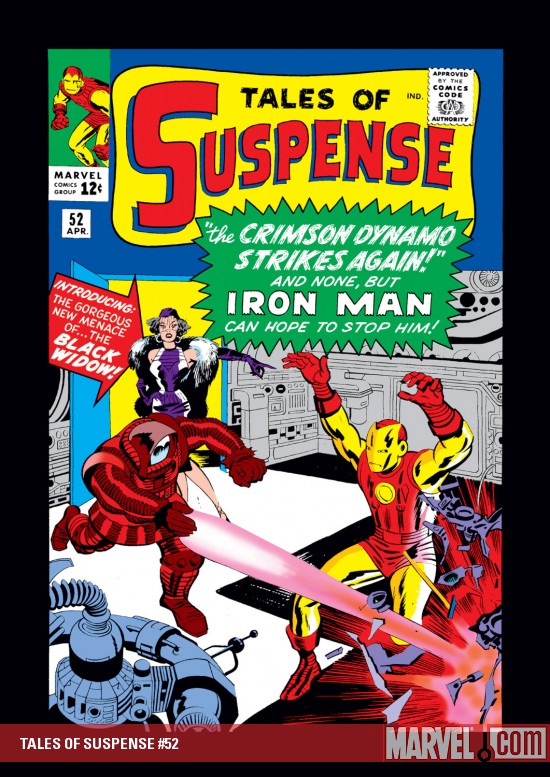 The episode features one of the characters actually dying on screen (A rarity in 60s cartoons)!
Enjoy!