In the film's
original
ending, like the stage play...everybody DIES, and Audrey II's spawn conquer the world!
Test audiences found it too depressing, so a new ending (with a possibility of a sequel) was filmed.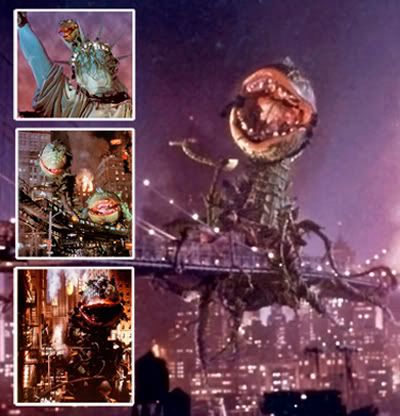 Here is the
complete
original ending from the point when Audrey (Ellen Greene) realizes Audrey II is sentient...
NOTE: this is a combo of final footage and a colorized b/w "workprint", so things go from clean to rough, indicating what's the "never seen-before" material!
Visit
for
and check out these kool items on Amazon...