While preparing files for
the 3-D Week
series, I came across
this
title in my archives...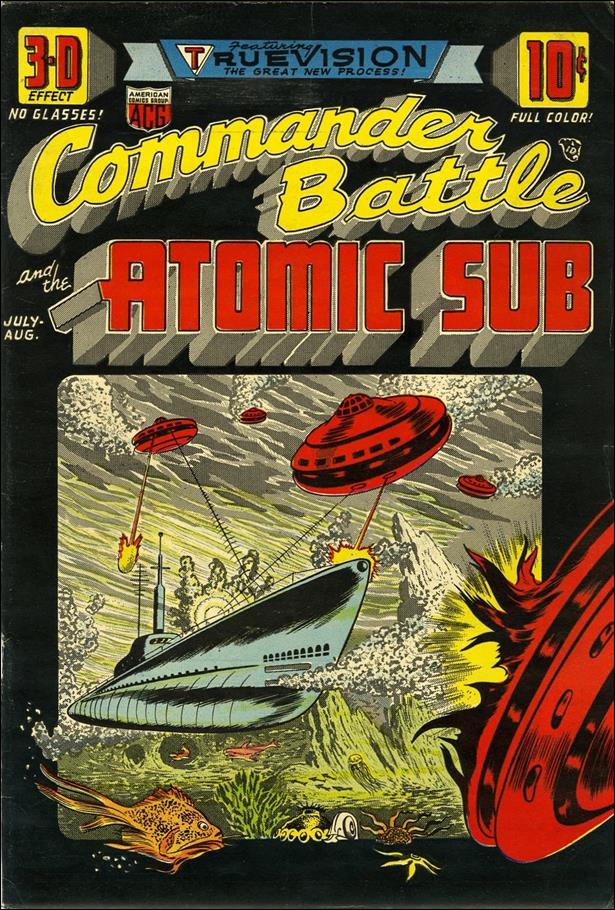 ..which doesn't use 3-D, but a pseudo-3-D process called...
BTW, only the first issue used the TrueVision gimmick.
The 1954 seven-issue series from
American Comics Group
featuring art by Ogden Whitney, Sheldon Moldoff, and Ken Hughes has a lot in common with the
Voyage to the Bottom of the Sea
tv series and the
Voyage to the Deep comic series
, emphasizing wild science fiction storylines with the occasional spy/anti-Commie tale.
Be here tomorrow when we present the never-reprinted #1, which features the origin of the sub, the assembling of the crew and their first mission!
Support Small Business!